We recommend installing the G4 Doorbell with the standard wiring of one G4 Doorbell, one chime and one transformer (or the G4 Doorbell Power Supply, available on the US store only); or no chime with the chime function disabled.
More complex installations are supported, but correct wiring may depend on deployment-specific characteristics not covered in these diagrams. Any advanced configurations should be conducted by a qualified electrician.
Before you begin the wiring process, separate the G4 Doorbell wires into left and right as shown in the images below.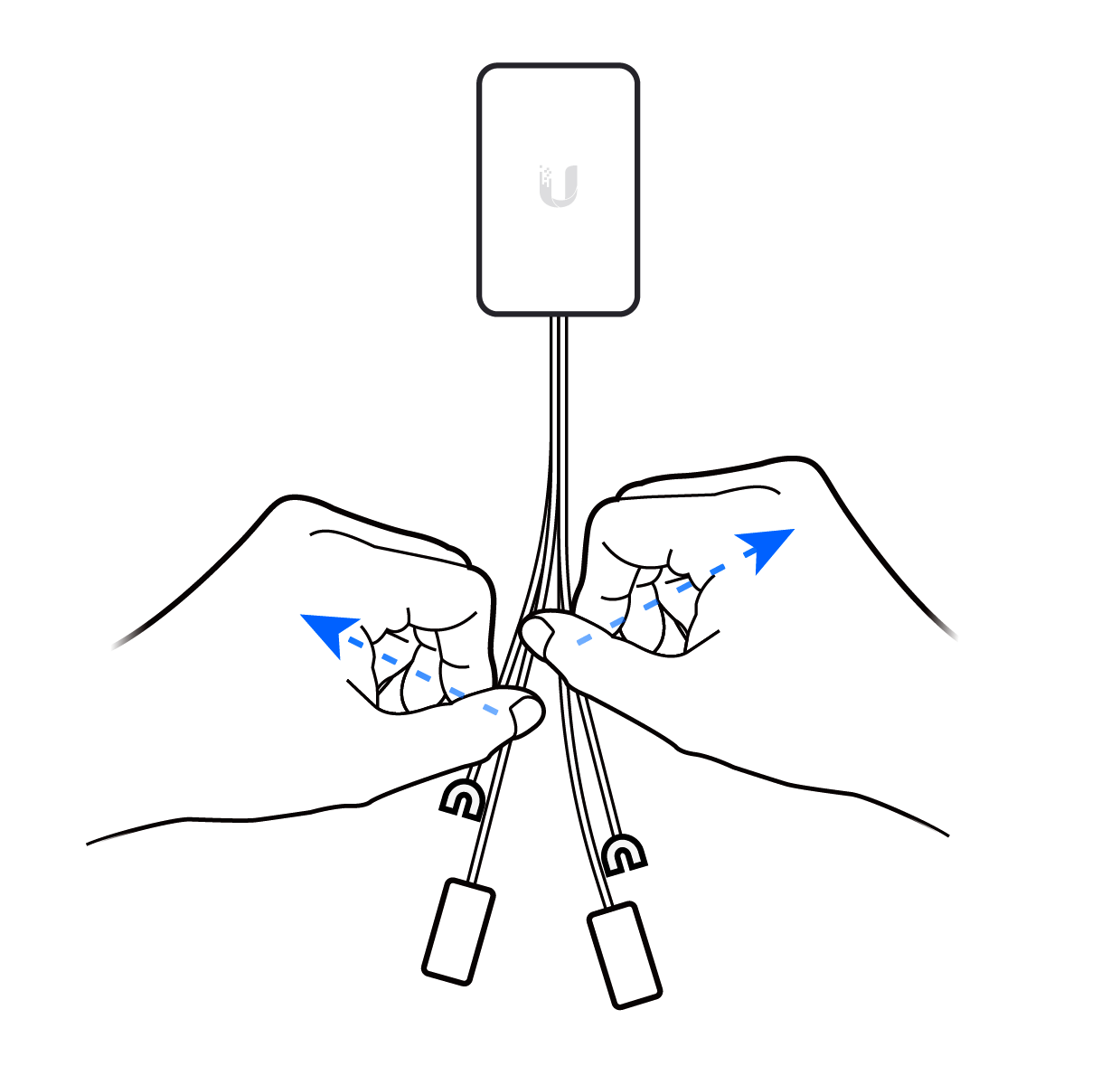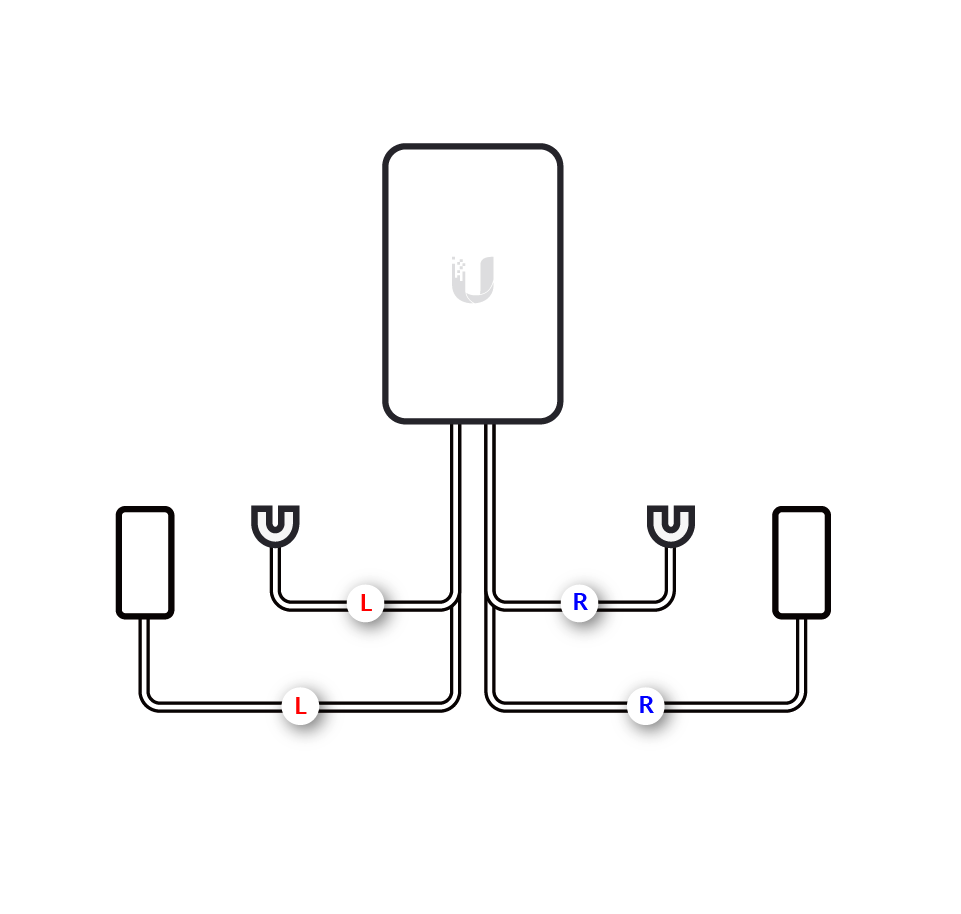 One G4 Doorbell and one transformer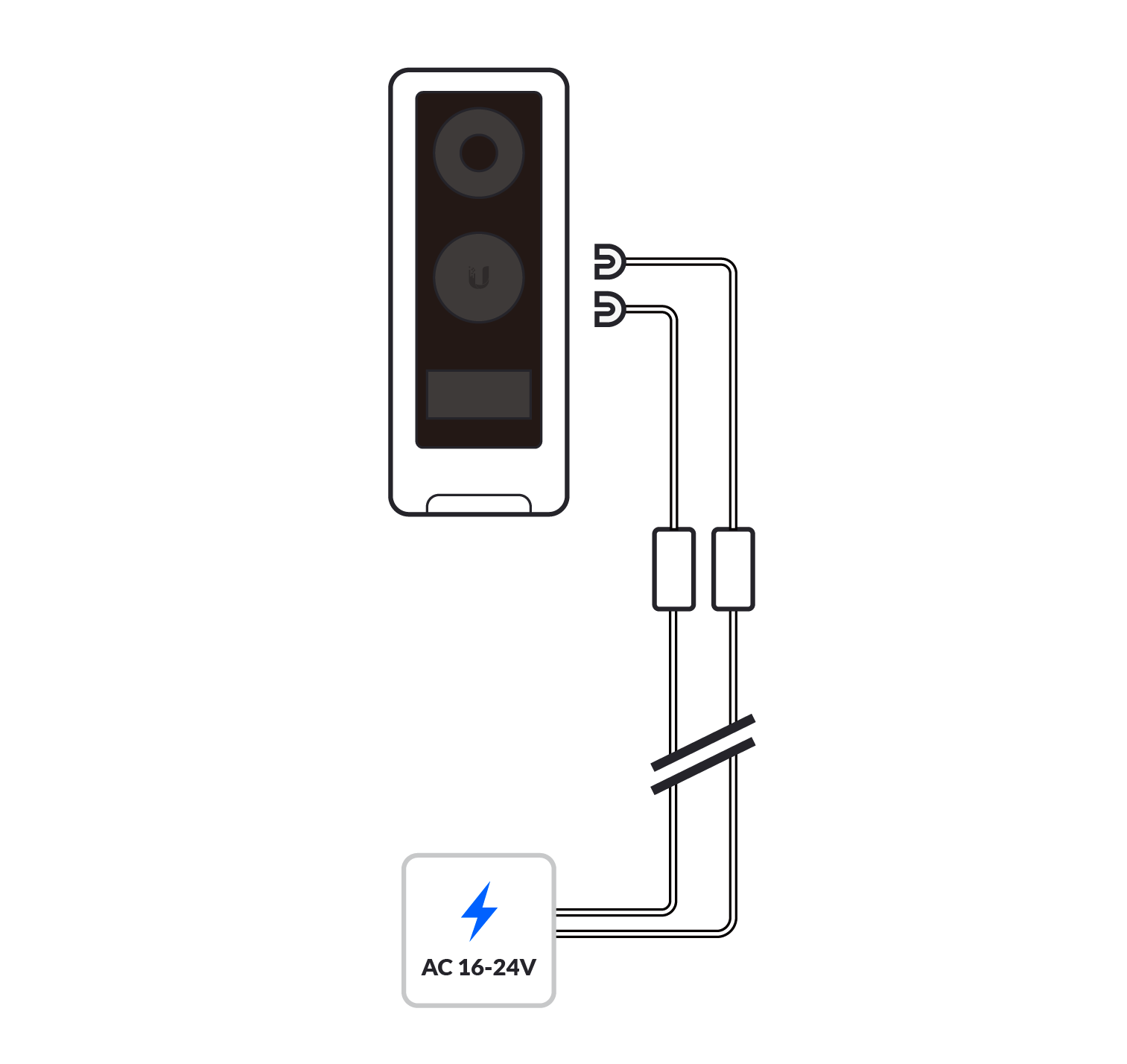 Warning: If there is no chime present, you must disable the chime function during setup to avoid damaging the device.
One G4 Doorbell, one transformer and one chime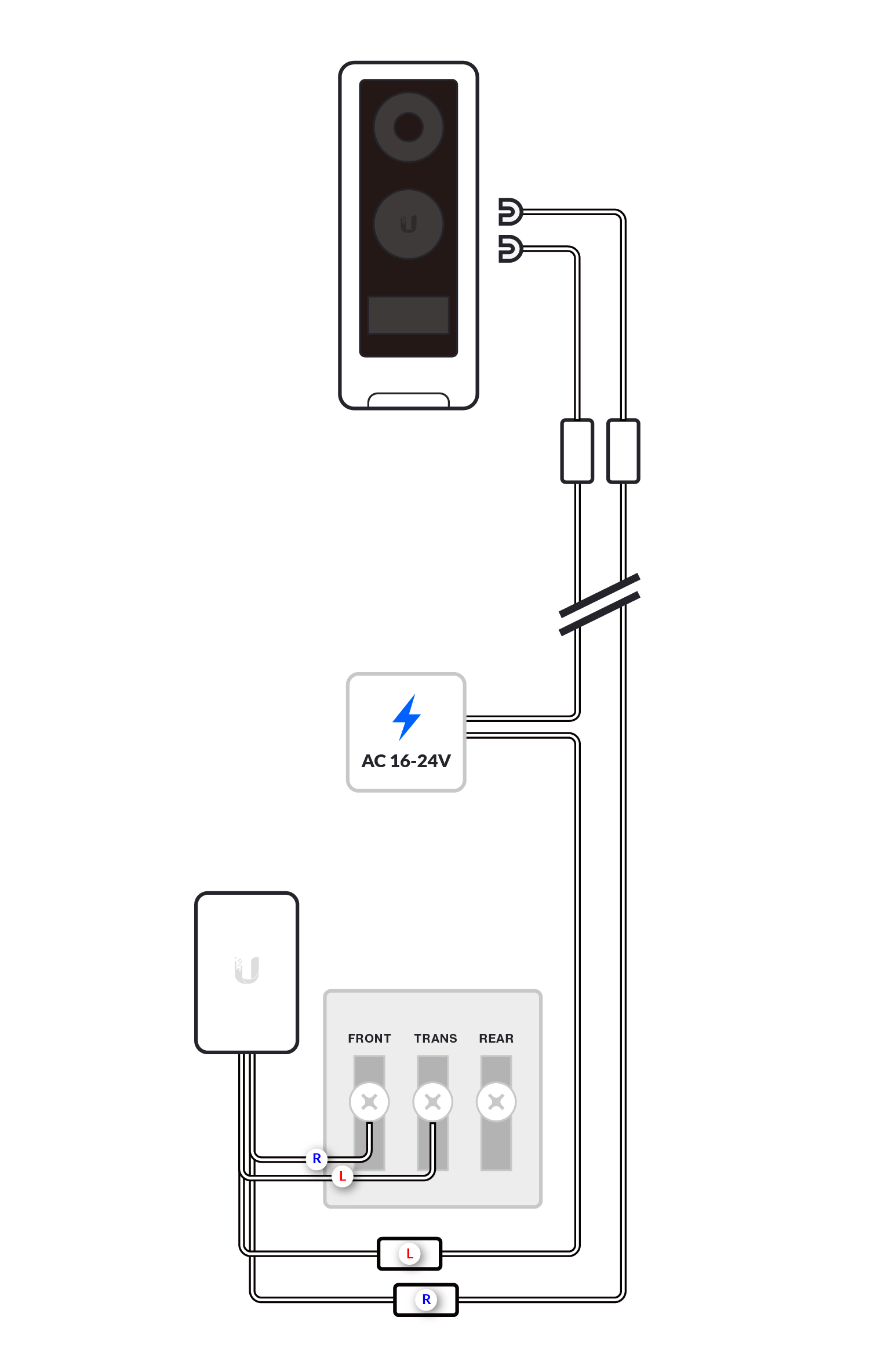 One G4 Doorbell, one doorbell, one transformer and one chime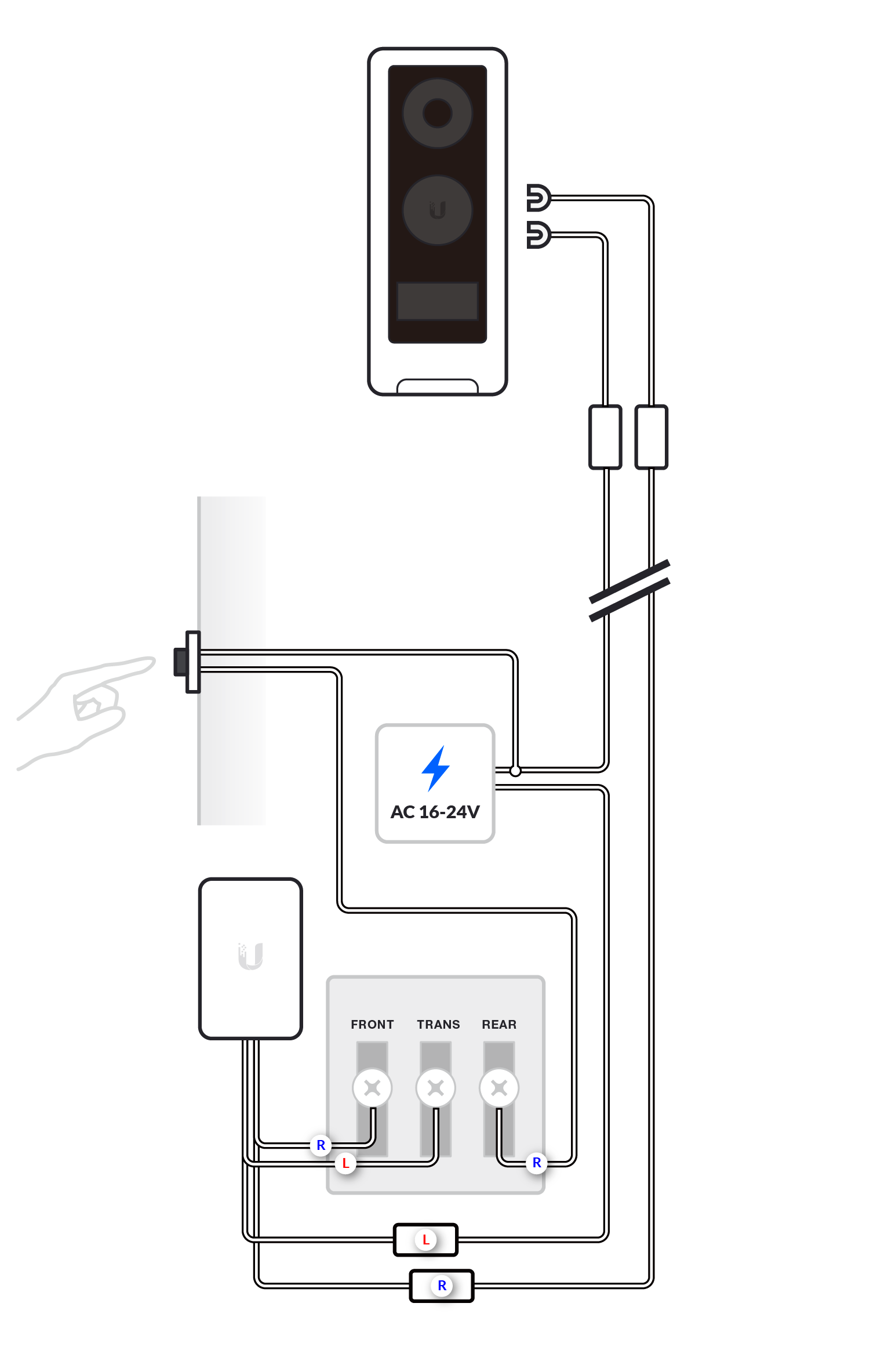 Two G4 Doorbells, one transformer and one chime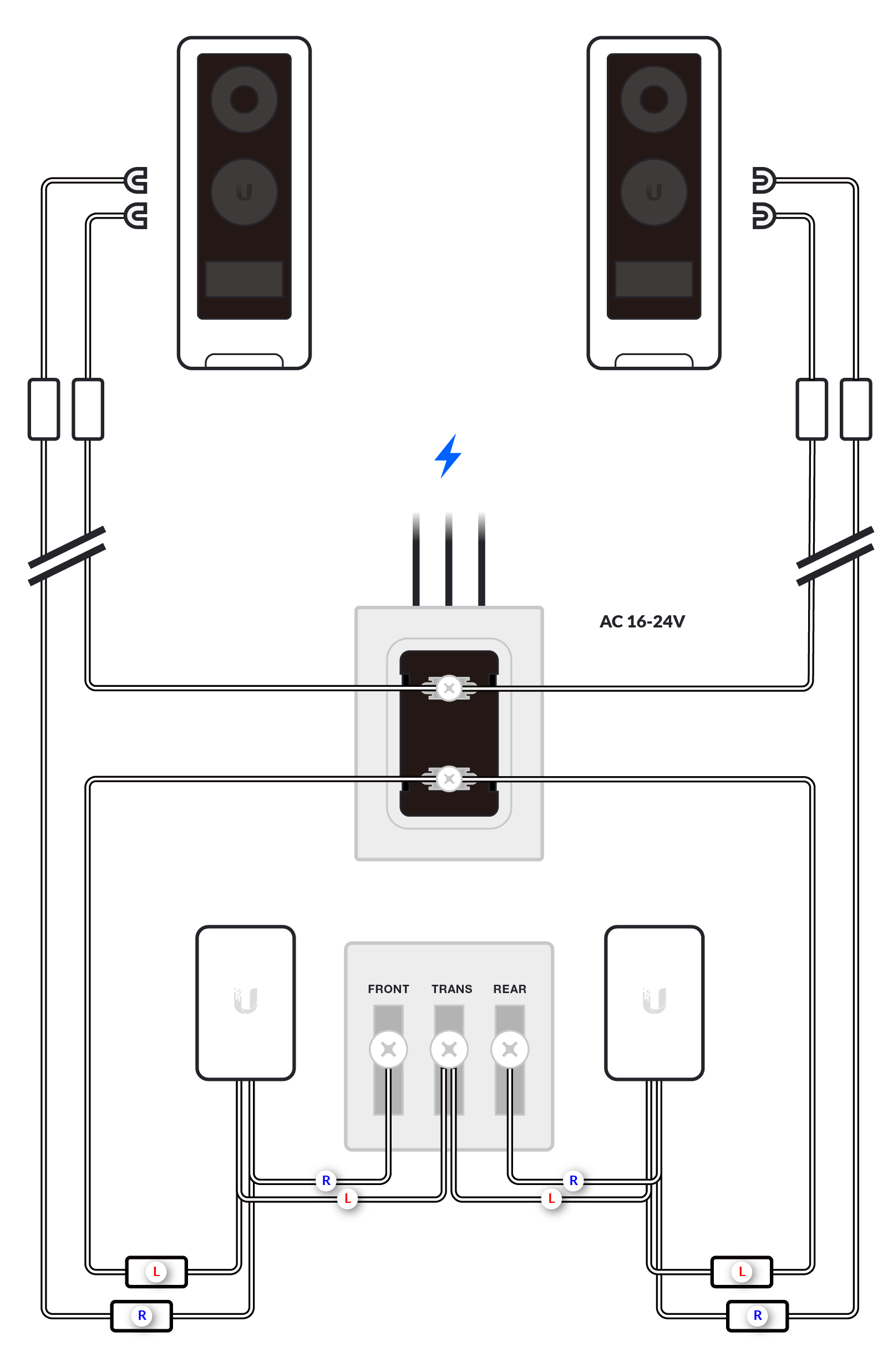 Two G4 Doorbells, two transformers and one chime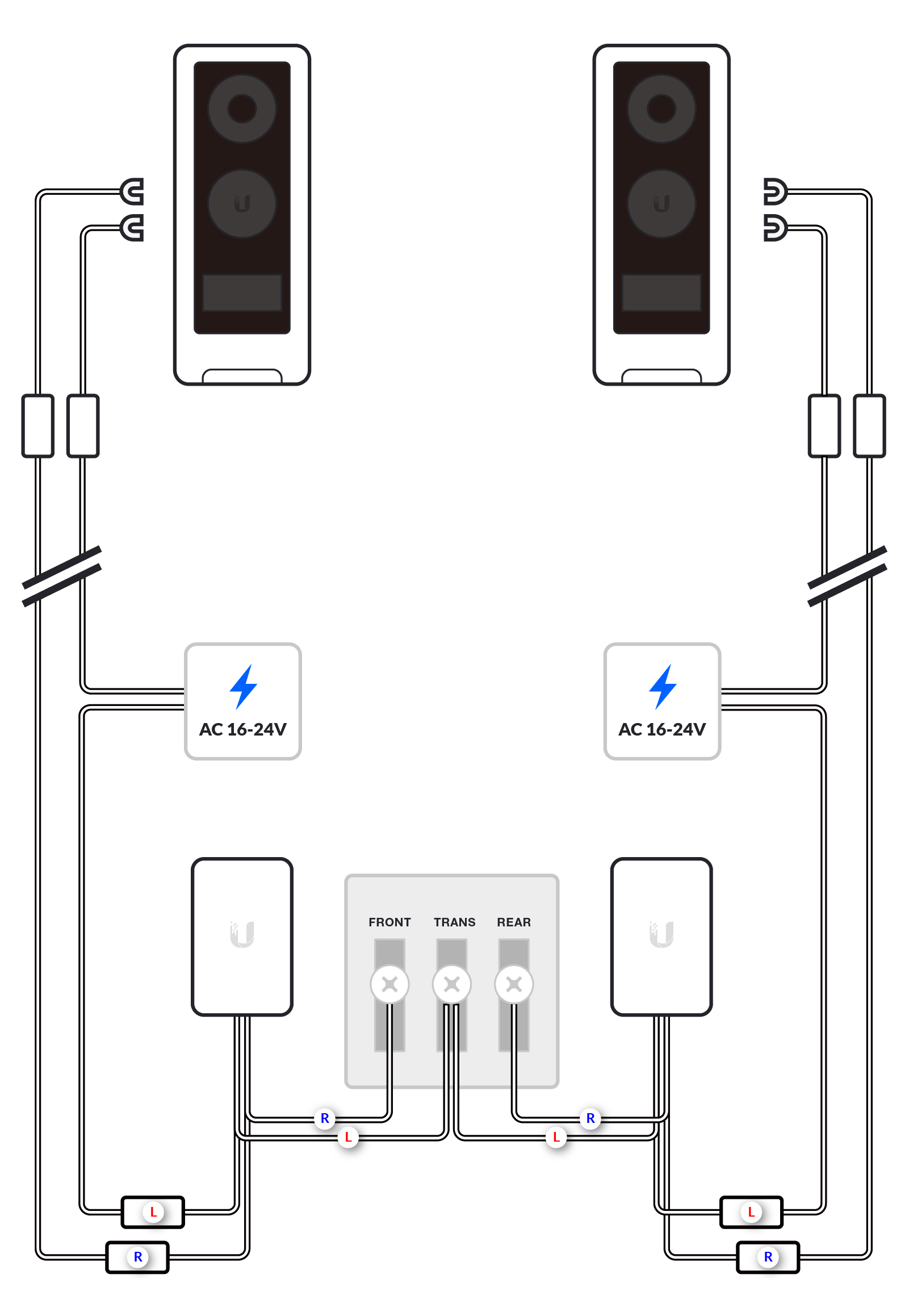 One G4 Doorbell, one transformer and two chimes