You can monitor and manage your Protect cameras in several ways. You can:
Additionally, you can review recordings and events for individual cameras using their respective Properties panel.
View real-time camera streams
Live View lets you view real-time footage from each of your cameras using your UniFi Protect Web UI or mobile app.
To view real-time camera footage using Web UI, go to Devices > Live Feed for the desired camera.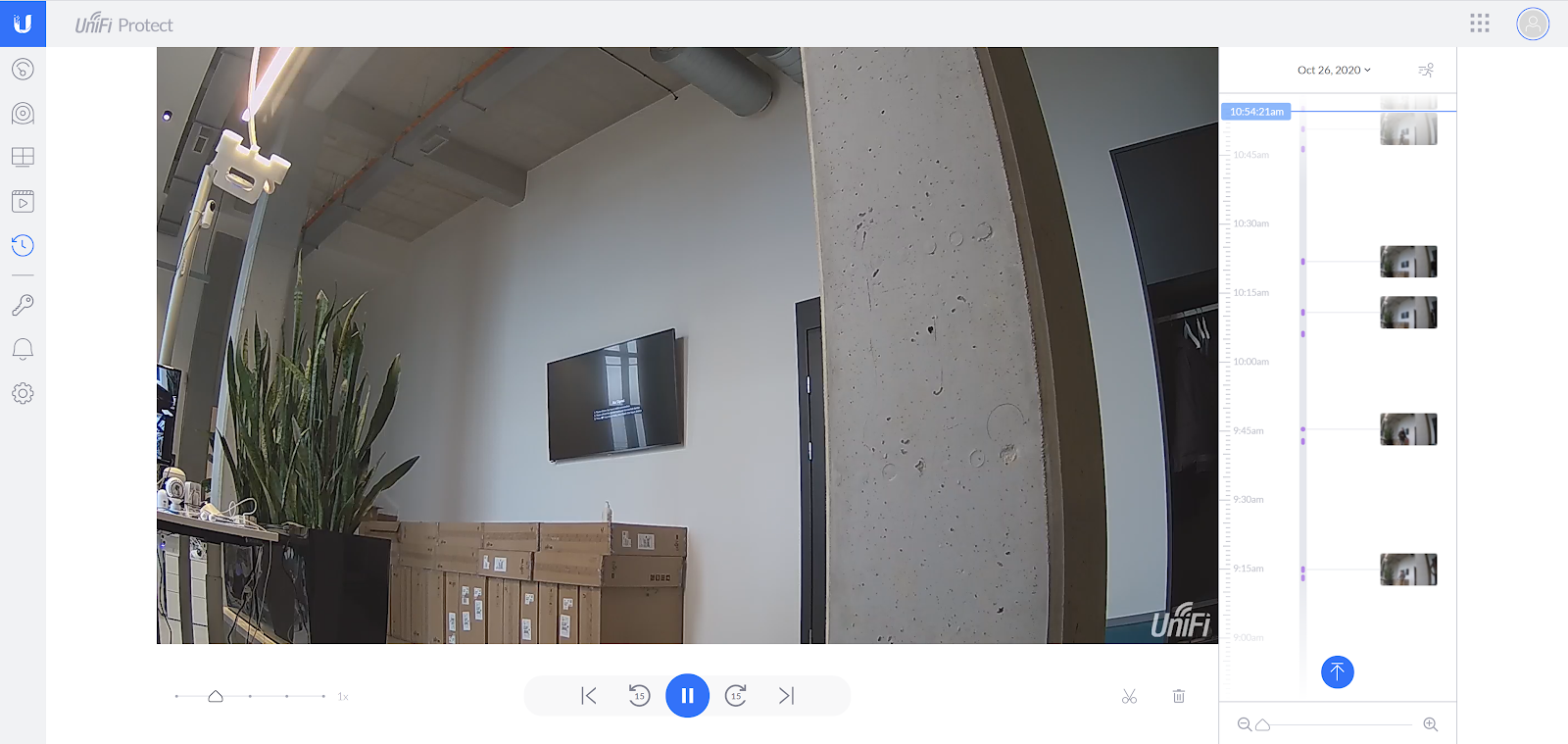 To view real-time camera footage using the UniFi Protect mobile app, simply select one of the cameras.
By default, the mobile app's home screen shows live feeds from all cameras.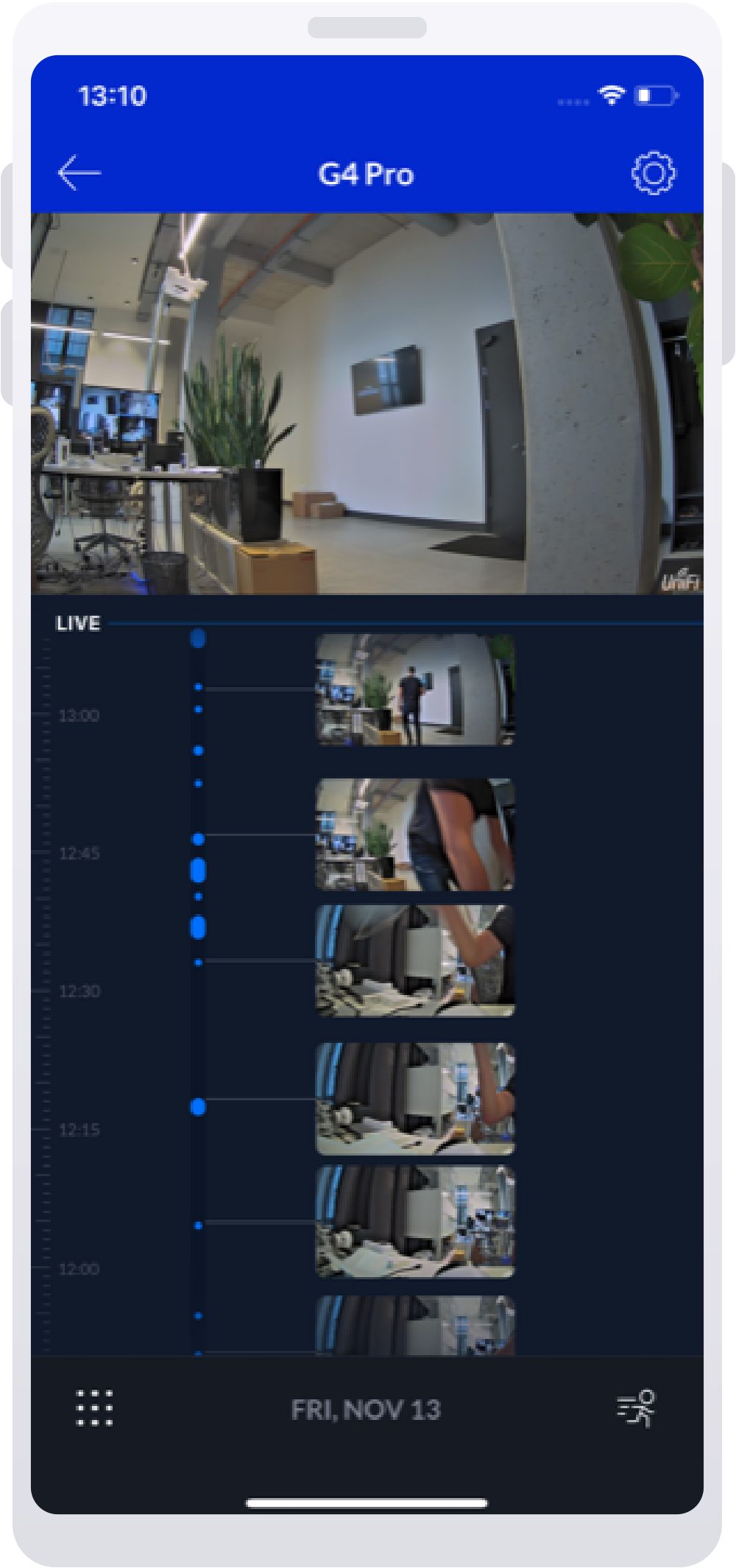 Examine recorded footage and review motion events
Timelapse lets you view full capture recordings with motion events highlighted in a color-coded interface to make it easier to identify moments of interest.
The duration of your recording will depend on the camera's When to record setting, which can be set to:
Always, which will configure the camera to record the entire time it is on and connected.
Motion Events, which will prompt the camera to only record motion events, such as a person's movement.
Never, which will disable all motion event recording and alerts.
Please note that setting the recording setting to "Never" disables the motion event recording and motion alerts will not be sent to mobile or email.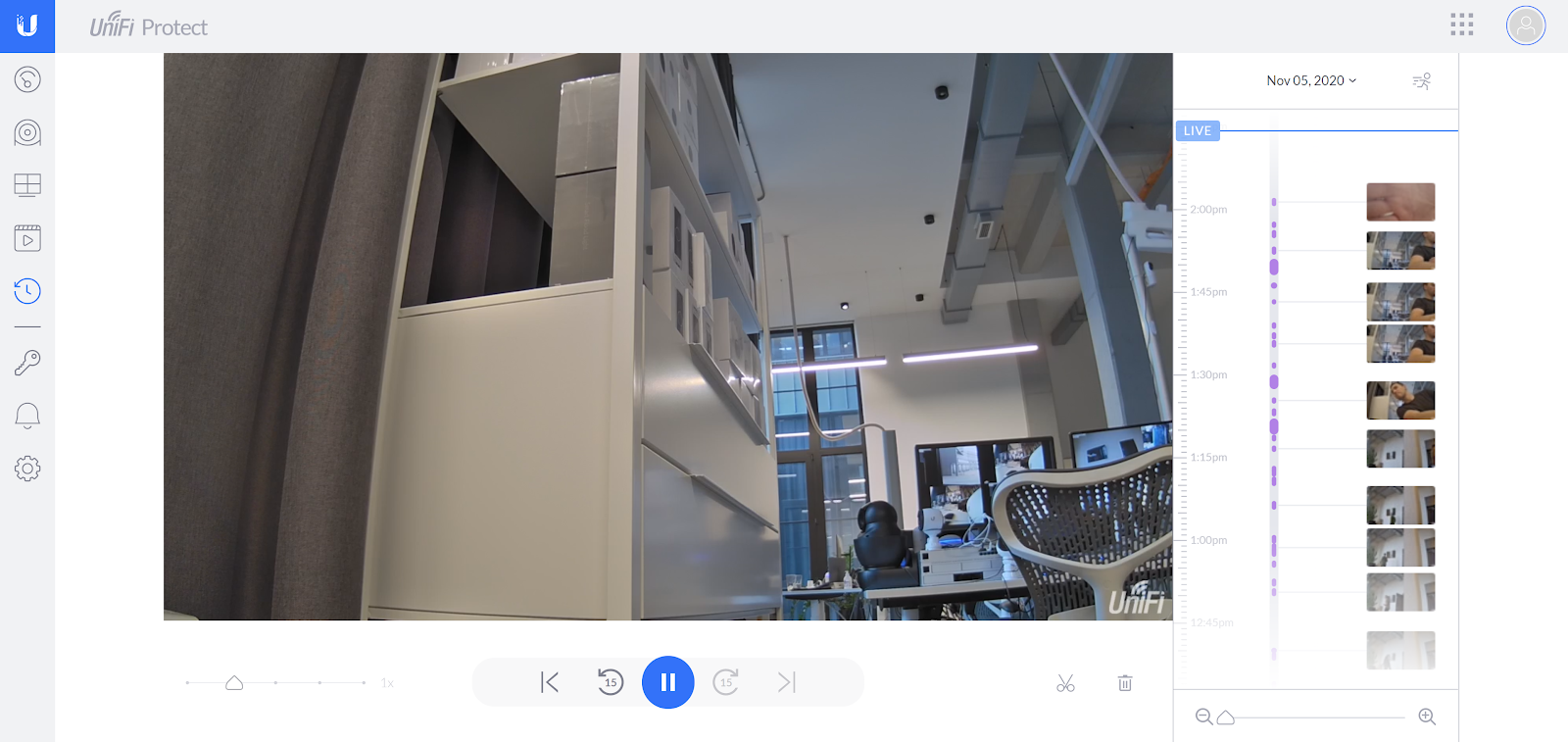 Download camera recordings
You can download UniFi Protect recordings in a few different ways:
download Motion Event recordings
download Smart Detection recordings
download full-time recordings
To download motion and Smart Detection event recordings via the Web UI:
Go to the Events section on the controller's left side panel.

Select a motion or Smart Detection event

to play its recording
Click Download to download the recording.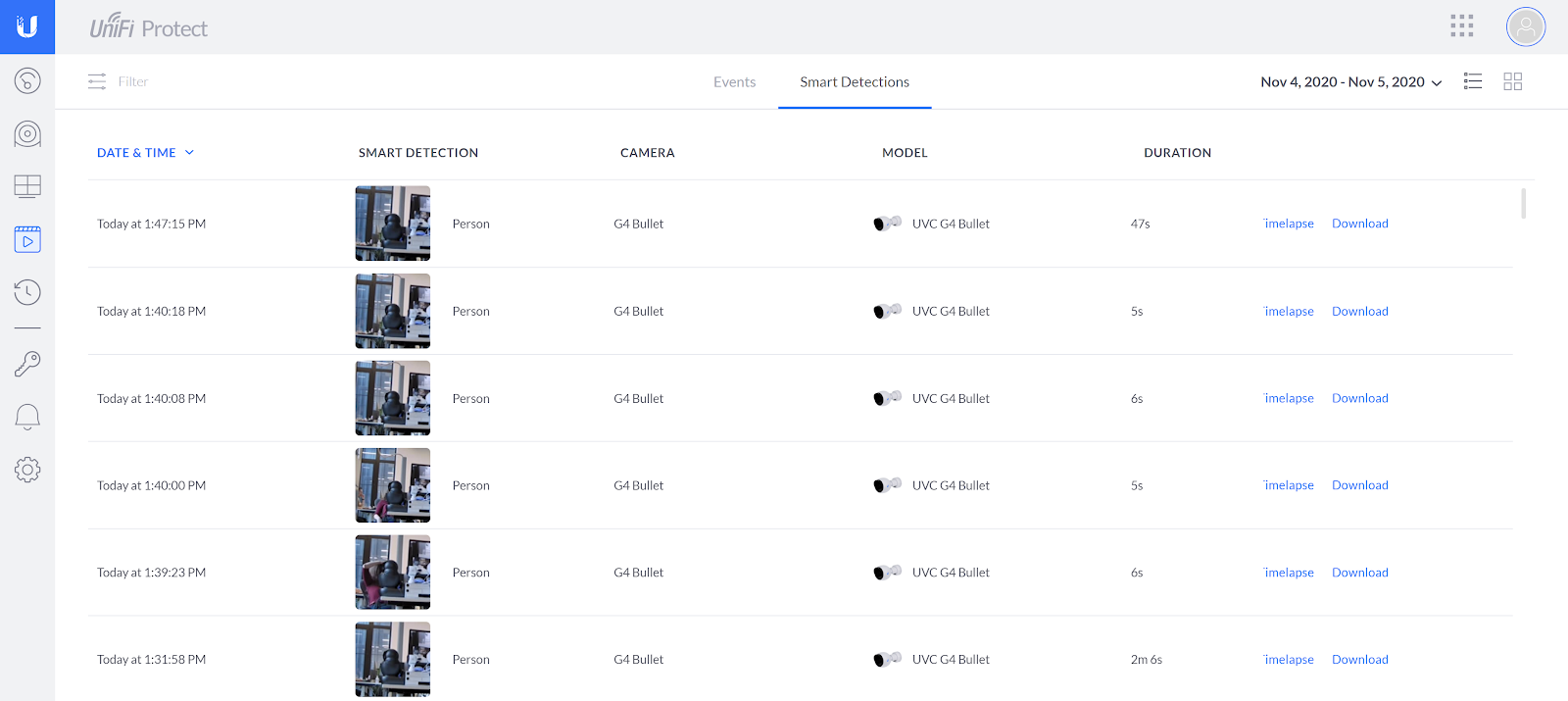 To download a motion event from a particular camera:
Go to the camera's Timelapse of the corresponding camera.
Click the Motion event only icon in the upper-right corner of your screen, select the desired recording(s), and click Download.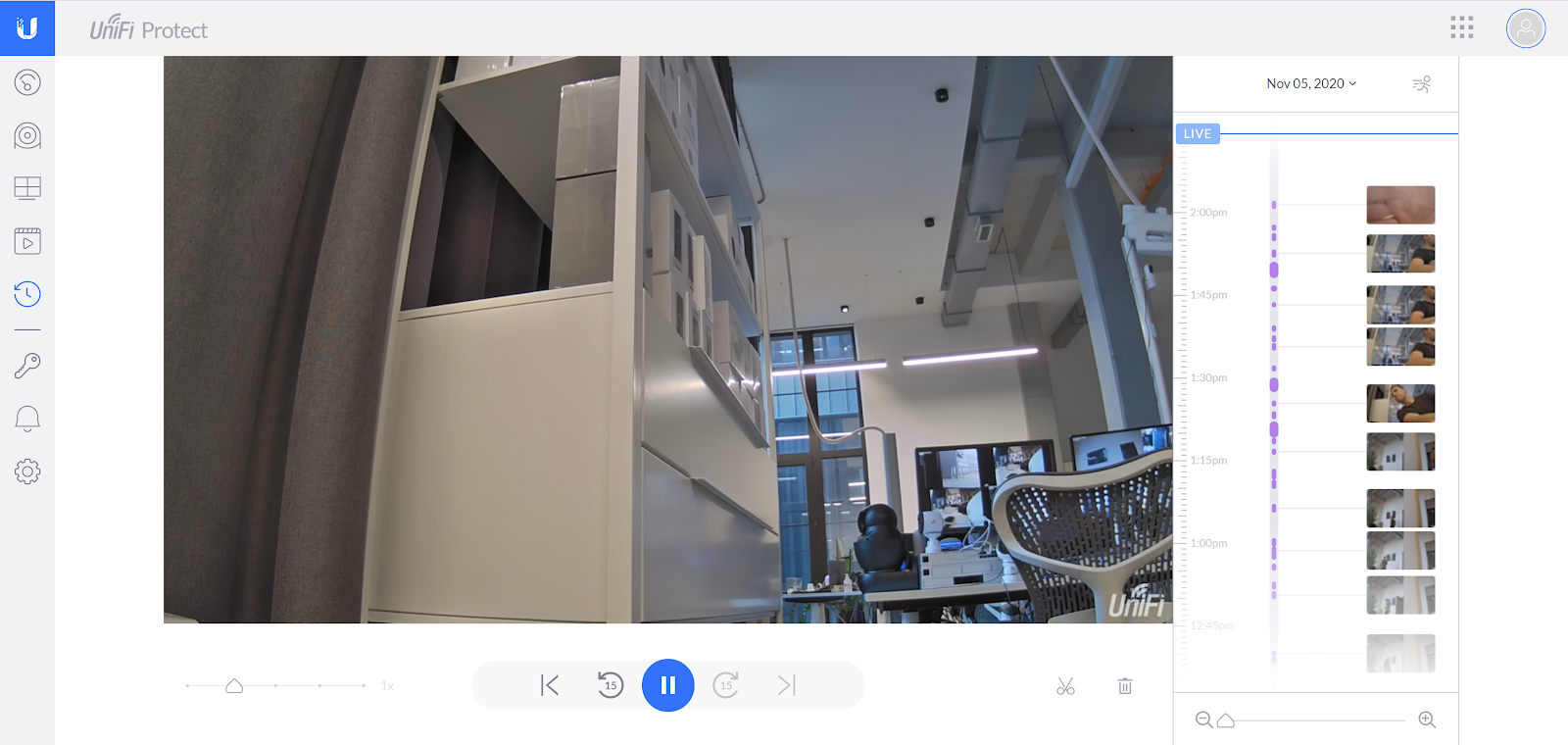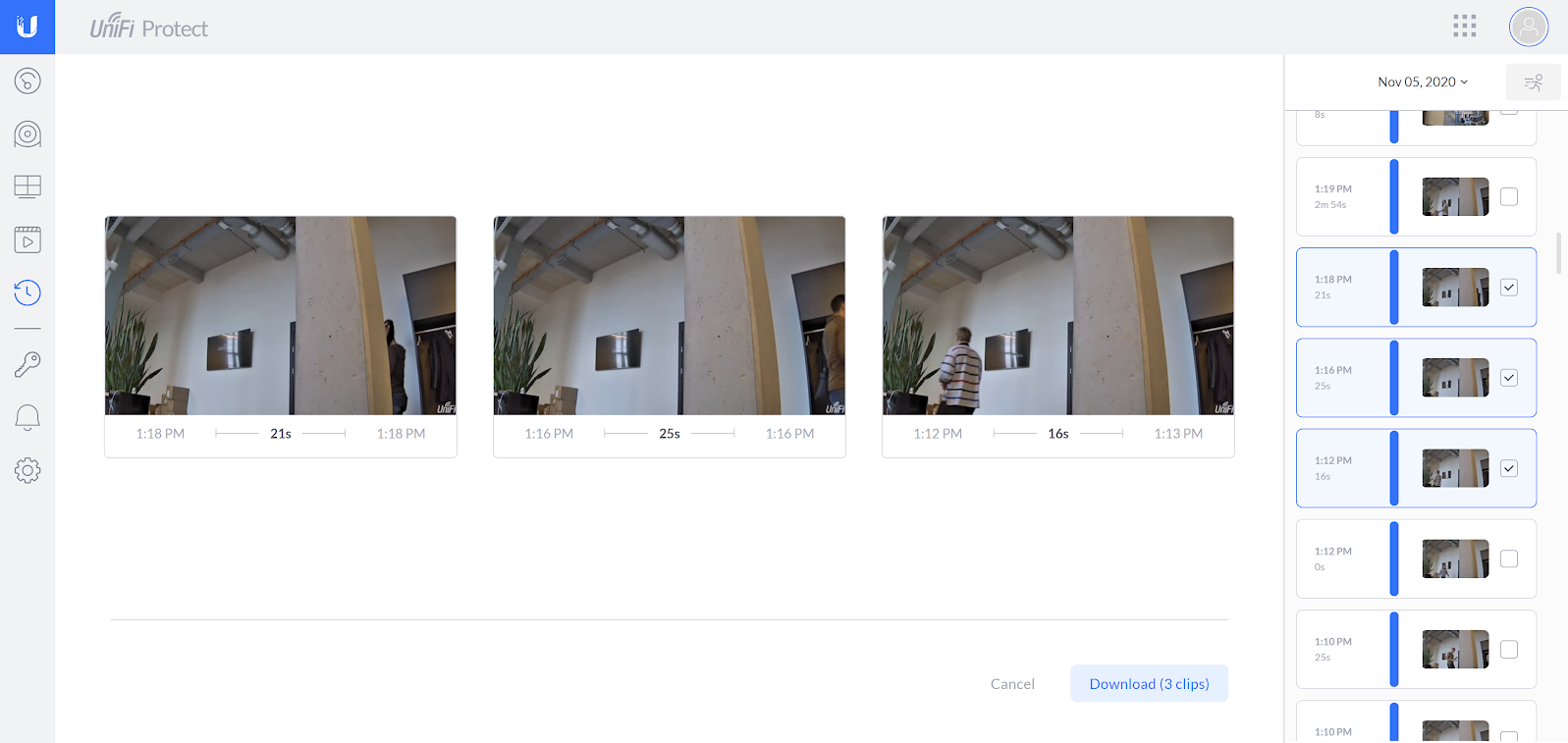 To edit and download a full recording from an individual camera:
Go to the camera's Timelapse.

Click the scissor symbol in the bottom-right corner of the Timelapse.

Choose the start and end points and click Download.
To download recordings using the UniFi Protect mobile app:
Go to the Activity section of the camera's Timelapse.
Tap on the desired motion event to open its playback window, then tap Download.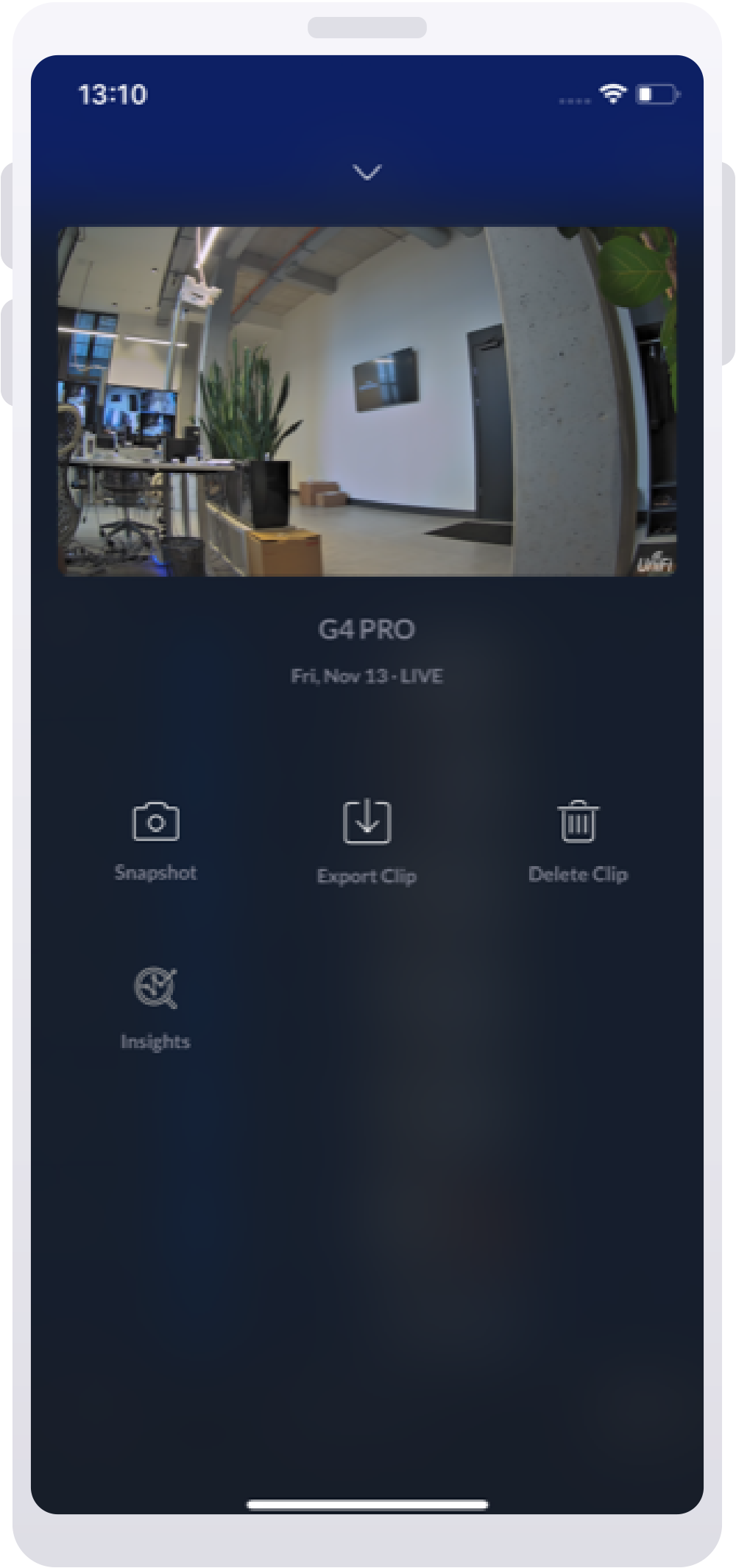 The Adaptive Bitrate feature automatically reduces the video bitrate used during periods of low motion activity to reduce storage utilization while maintaining good video quality.