Overview
This article explains how to enable the L3 routing feature by selecting "Switch" as the Gateway Type on UniFi Switches that support this feature (USW-Pro Gen 2 series and US-XG-6POE).
Table of Contents
Introduction
The layer 3 routing feature improves routing performance on large networks, offloading the inter-VLAN routing effort from the gateway resulting in a higher speed and lower network latency. As shown in the topology example below: all traffic between the VLAN 110 hosts and VLAN 120 hosts (the inter-VLAN traffic), would be handled by USW Pro 2 instead of the UDM-Pro.
Network Diagram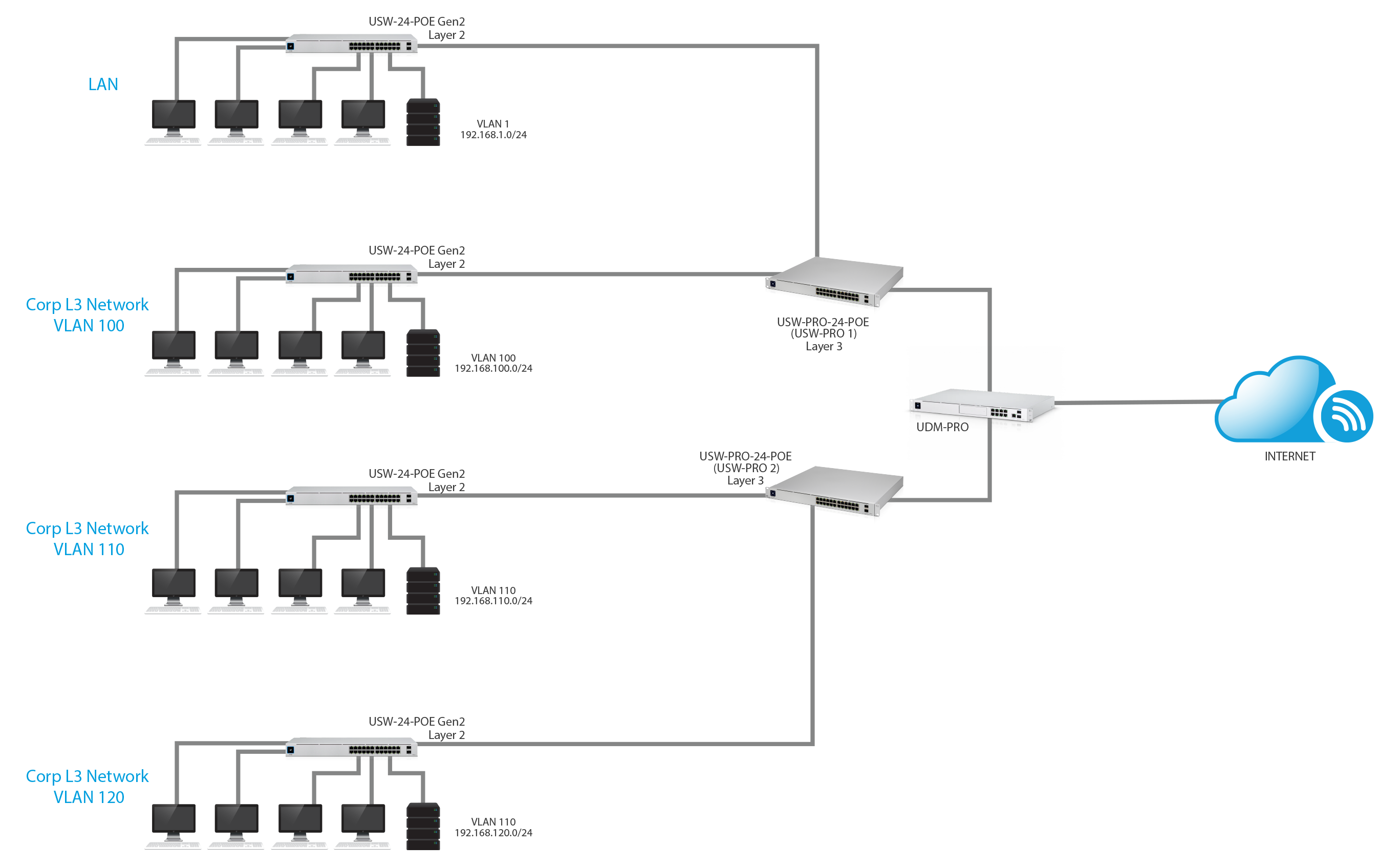 How to Enable the L3 Routing Feature
1. In the UniFi Network Controller go to the Settings section (in Classic Mode) and navigate to Networks > Create New Network.
2. Under Gateway Type select Switch.
3. Under Gateway select your UniFi Switch that will perform these gateway tasks. Remember to save and apply your changes at the bottom of the screen.
4. Once the L3 network is created, the network "Inter-VLAN routing" will be created automatically and appear in the Networks list under Settings > Networks, to define how the L3 switch forwards packets to the USG or UDM in your network. The gateway IP of this network will be the default gateway for all L3 networks.
Related Articles
UniFi - Using VLANs with UniFi Wireless, Routing & Switching Hardware