Ubiquiti WiFiman is a tool for network device discovery and speedtests.
It is available on the App Store and Google Play:


View WiFi network details
The WiFi section provides basic information on the network you are currently connected to, the ISP the latest speedtest results as well as some information on the device you are using to connect to the WiFi.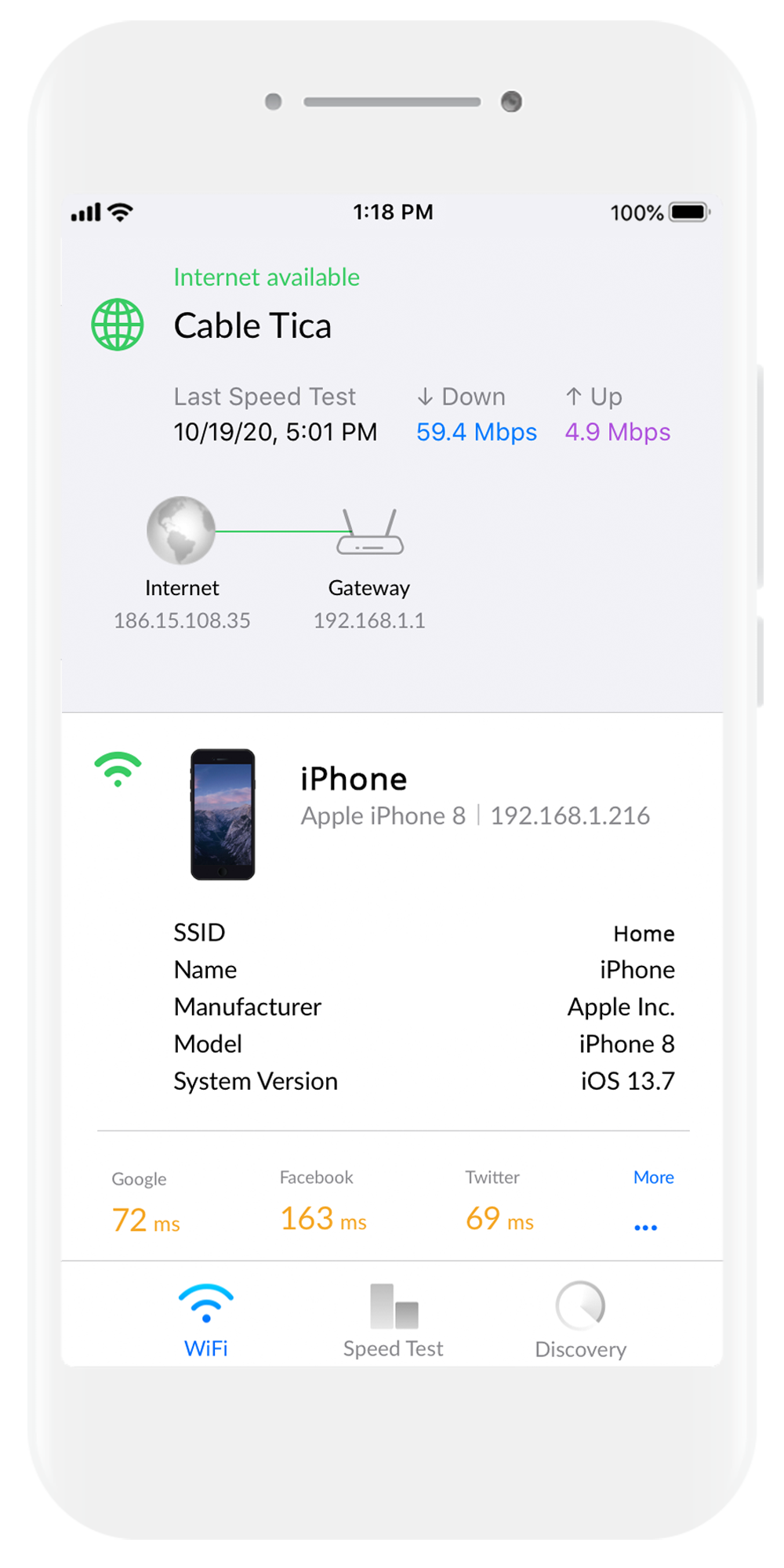 Perform speedtests
You can perform a speedtest from the Speedtest section and see the results of the last speedtest performed.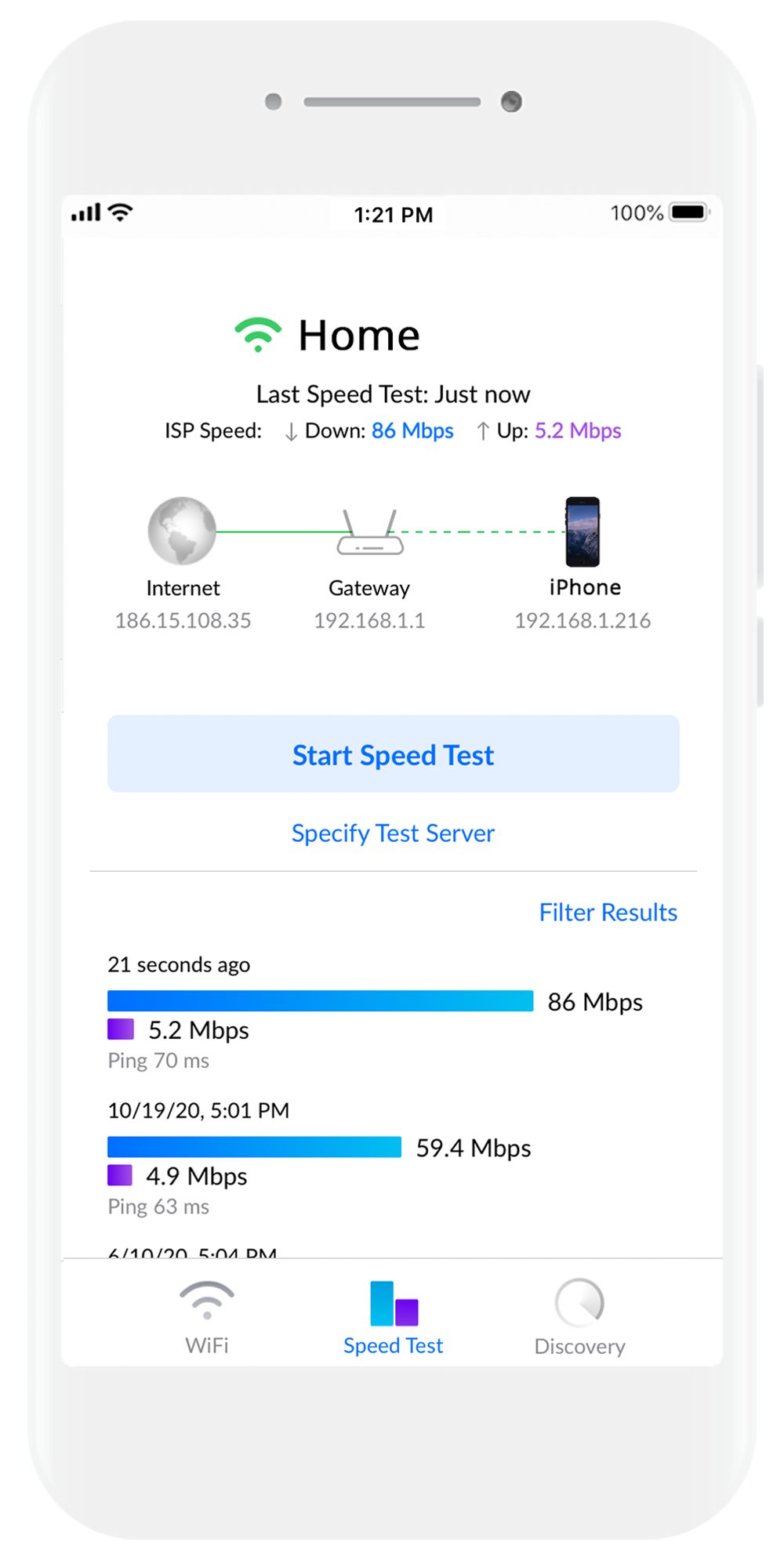 Discover devices
Refresh to see devices connected to this network. Tap each device to see its IP address and start a port scan to verify which ports are open.
Ubiquiti devices will include more information such as MAC address and documentation such as Quick Start Guides and Datasheets.