Ubiquiti WiFiman is a tool for network device discovery and speedtests.
It is available on the App Store and Google Play:


View WiFi network details
The WiFi section provides basic information on the network you are currently connected to, the ISP the latest speedtest results as well as some information on the device you are using to connect to the WiFi.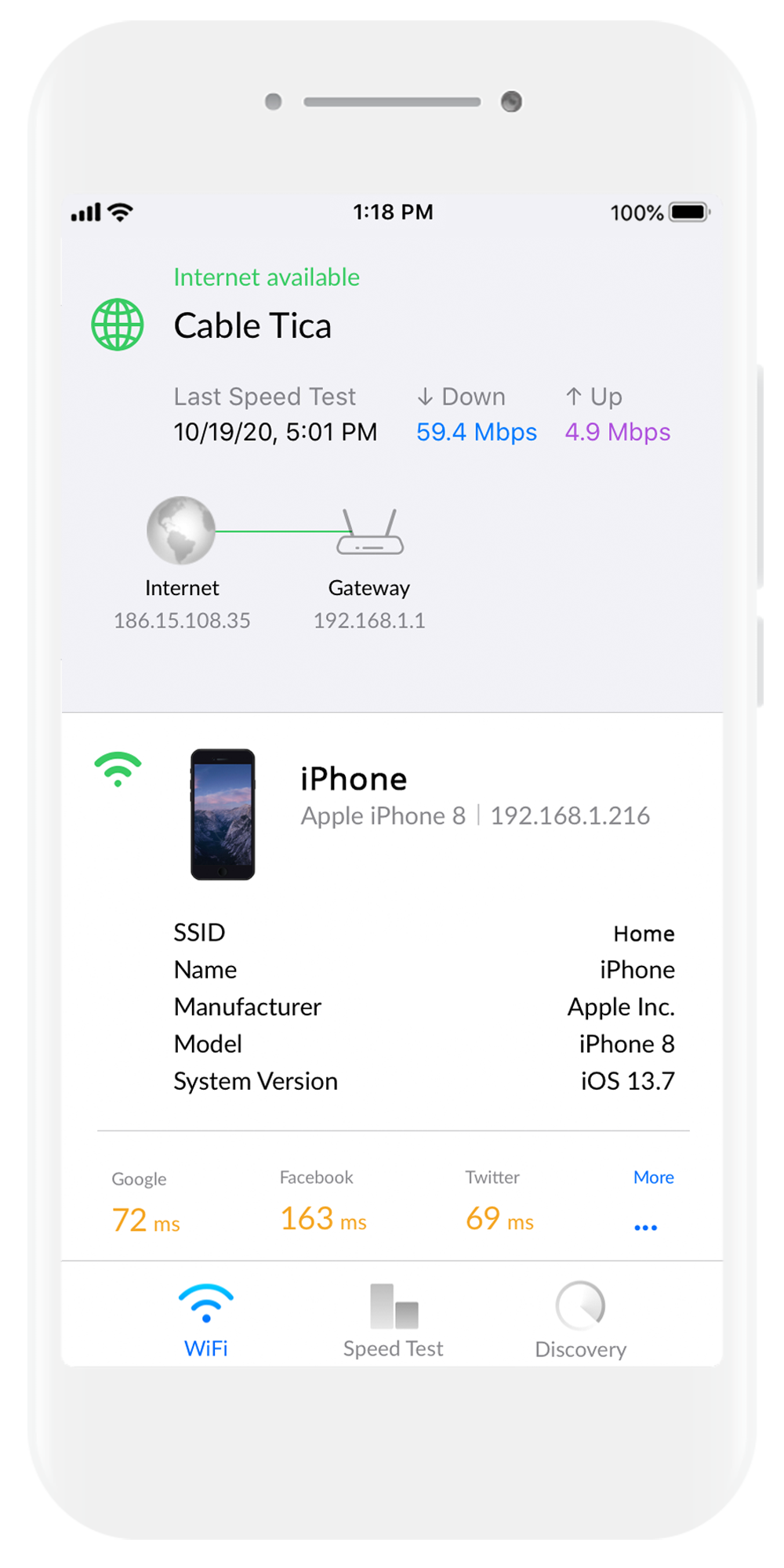 Perform speedtests
You can perform a speedtest from the Speedtest section and see the results of the last speedtest performed.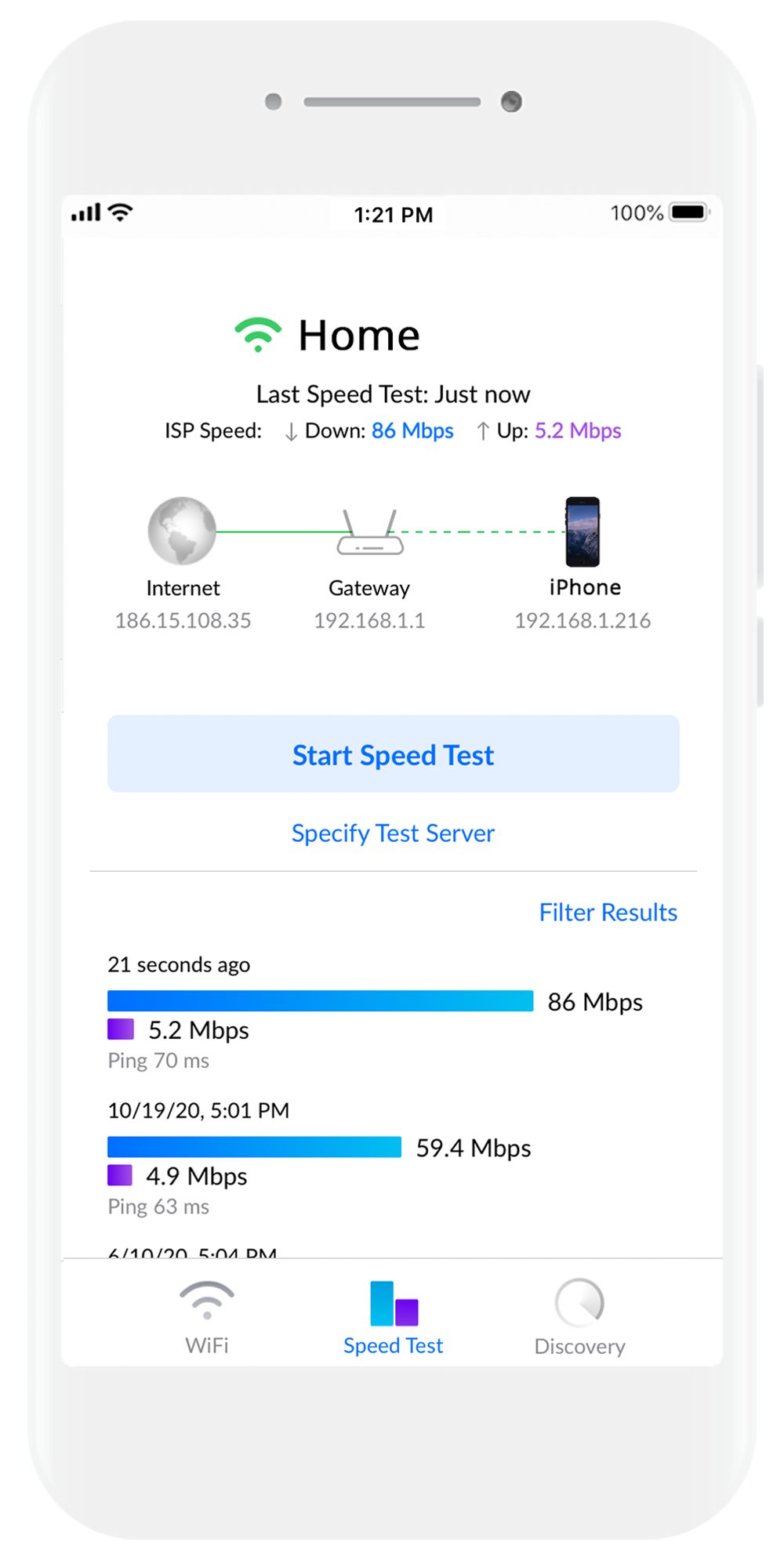 Discover devices
Refresh to see devices connected to this network. Tap each device to see its IP address and start a port scan to verify which ports are open.
Ubiquiti devices will include more information such as MAC address and documentation such as Quick Start Guides and Datasheets.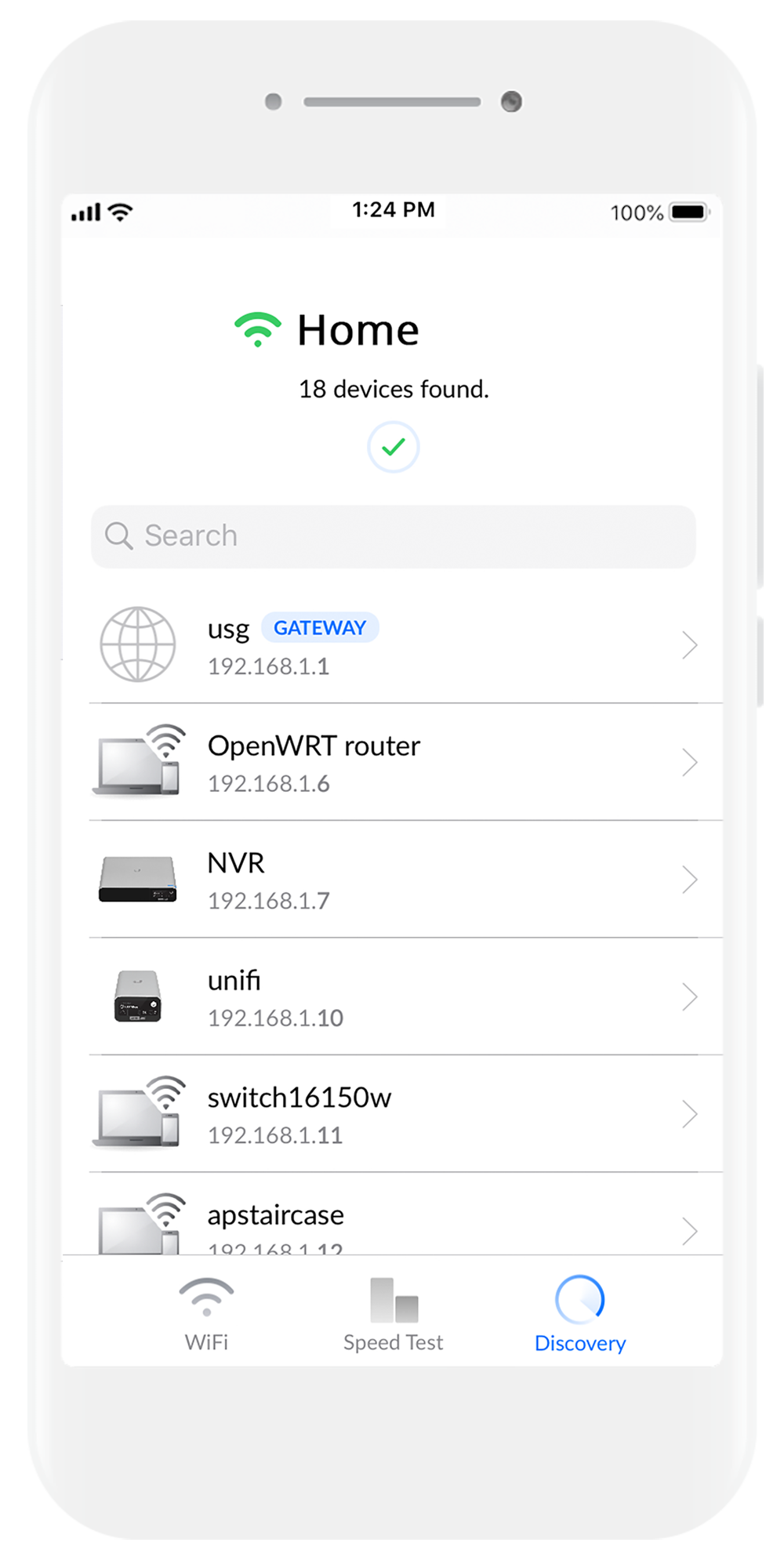 Android WiFi throttling
Starting on Android 9, bandwidth throttling will limit all apps that measure WiFi signal by only allowing four signal scans every two minutes. For best results, scanning needs to happen more often.
This limit can be disabled in your mobile's settings by first activating developer options. Do so by going to Settings > About phone > Software information > Build number. On some models this might be under Settings > About phone > Build number.
Once the developer options are activated, disable the throttling by going to: Settings > Developer options > "Wi-Fi scan throttling". Another possible path for some models is Settings > System > Advanced > Developer options.
See more information on Android's WiFi throttling here.