UniFi - How to Reset Devices to Factory Defaults
A factory reset is useful for a creating fresh setup of a UniFi Console, or device that was already configured in a managed state.
Restoring with the Reset Button
All UniFi devices have a Reset button. You can return a device to a factory-default state by holding this for 5-10 seconds (depending on the device), or until the LEDs indicate the restore has begun. Your device must remain powered during this process.
Example: The diagram below illustrates how to locate this button on the UDM Pro.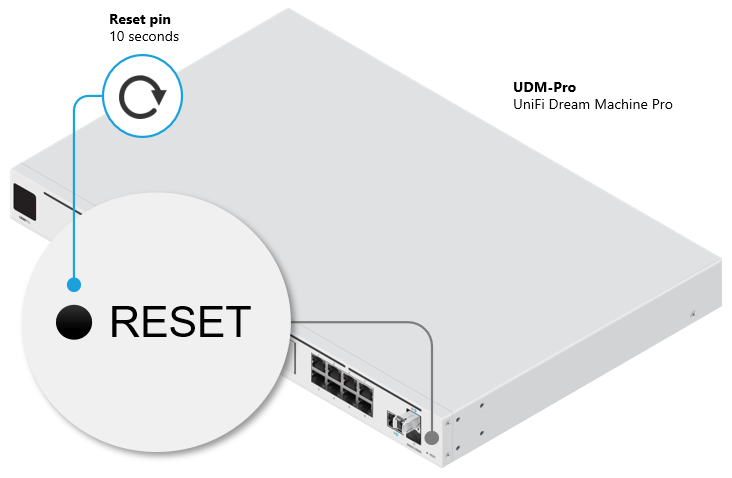 Restoring From Your UniFi Application
UniFi Devices
All UniFi devices can be restored to their factory defaults via their respective web or mobile applications. This is located in the Manage section of a device's settings. Depending on the application, this may be referred to as Forget (UniFi Network) or Unmanage (UniFi Protect).
Selecting this option will unmanage the device from your UniFi Console and restore the device to a factory default state.
UniFi Consoles
A UniFi Console admin with Owner privileges has the ability to restore their console using the "Factory Reset" button located in the UniFi OS System settings. 
Frequently Asked Questions
Was this article helpful?
777 out of 2992 found this helpful